Plants Are Our Passion
With over 22 years of experience – proudly established in 1998 – we work together with you to design your public, private or corporate plantscapes to enhance your daily living and work space.
We Stand Behind Our Services & Products
Our Promise
We use only premium plants in our designs. We understand which species of plant will thrive in the environmental conditions specific to your plantscape.
100% Guarantee
Any plant that's not doing well, that was purchased and is being serviced under the Greener Image Plant Maintenance Agreement, will be replaced at no charge.
Service + Smile
We love our clients and the relationships we've created over the years. Our technicians are friendly, personal and expert plant masters there for you and your plants!
We Are Proud of What We Do
AGI specializes in design, installation, and maintenance of live plants for offices, restaurants, and private homes in the greater Phoenix area. Local, friendly, reliable and experienced (Estd. 1998) with a genuine passion for all things plant related.
"We are delighted to have found A Greener Image, and we appreciate all that they do!"
Doreen Manning, residential client since February, 2005
"My plants always look perfect, and I never have to worry about them. A Greener Image takes care of everything, and they address potential problems before I'm even aware of them."
Gladys Spiegel, client since 1999
"We get so many compliments on our plants, we've started giving business cards for A Greener Image to our visitors!"
Janet Stewart, City of Avondale, client since December 2006
"After using the services of another reputable company for years, A Greener Image won us over with their competitive pricing and commitment to maintain and guarantee all plants we had in our offices. We always enjoy their visits and we highly recommend them . . . you won't regret it"
Phyllis Johnson, Arizona Portland Cement, client since October, 2002
"My plants look great! A Greener Image has always been very flexible and accommodating of my plant needs."
Damon Mueller, residential client since 2000
"I am very pleased with the plants and am extremely impressed with AGI's courteous, professional service. Each visit has been first class beginning to end."
Alan Algan, Automotive Dealership Institute and residential client since June, 2005
Check Out Our Online Shop
Plants & Containers and things we've grown or made ourselves and want to share with you. Our local community is full of amazing talent so from time to time we'll also feature local artists with one-of-a-kind items you won't be able to find anywhere else.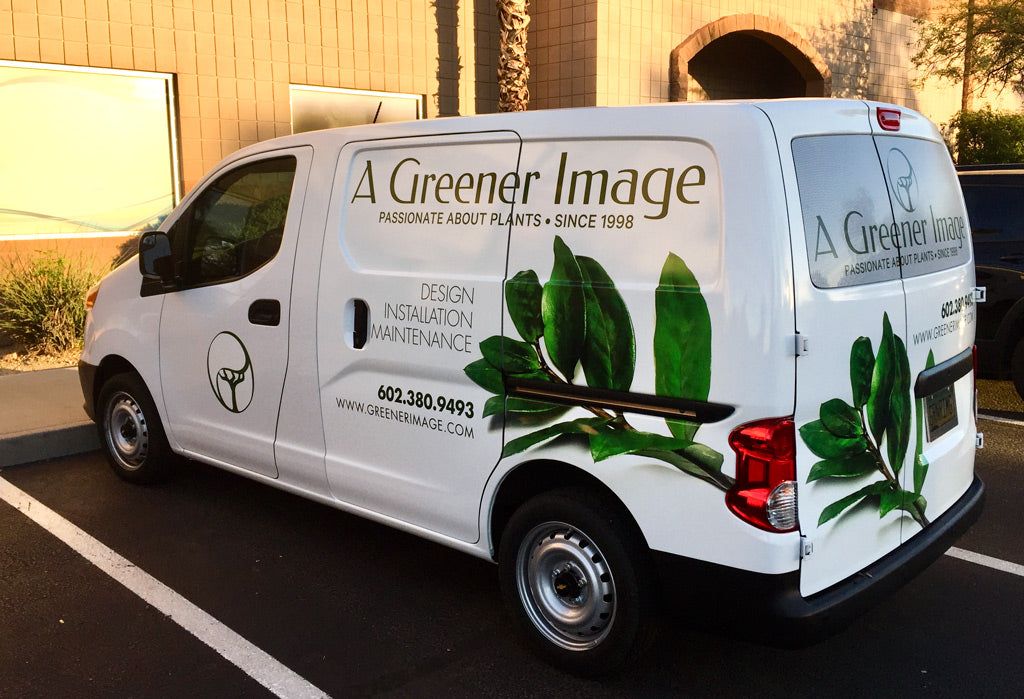 We're Hiring
We are looking for motivated, qualified plant techs. Experience is a plus but not required. You must love plants and have a friendly and courteous demeanor.
Fill out our Contact Form and introduce yourself.